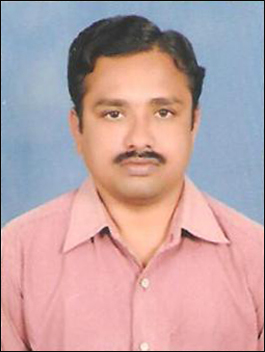 Dr Arrolla Narender
Addl. Controller of Examinations

Phone: 0870-2438599, 2461411
Email:acoe.conf@kakatiya.ac.in
Examinations The major functions of the University Examination Branch towards SDLCE include the following:
1. Establishment of Examination Centres
2. Issue of Hall Tickets
3. Conduct of examinations and post examination activities.
4. Declaration of Results
5. Issue of Marks memos, Degree Certificates
6. Revaluation of scripts
7. Clarification on exam related issues.
All these functions are discharged by the Additional Controller of Examinations (SDLCE) under the direct supervision of the Controller of Examinations.
The distance education students are informed to fill up the examination forms carefully to ensure that they will get the Hall tickets without any mistakes. The Hall tickets are made available in the website four days in advance and the students can download them and there will be no need to come to the university. The ex-candidates are required to pay the examination fees in time as informed by the SDLCE to avoid problems for themselves.
The University examination branch cautions the students not to believe third party/ agents or outsiders in any matter related to examinations. The authorities will not be responsible for any such activities.
Enquires for exam related issues:
Examination Branch: