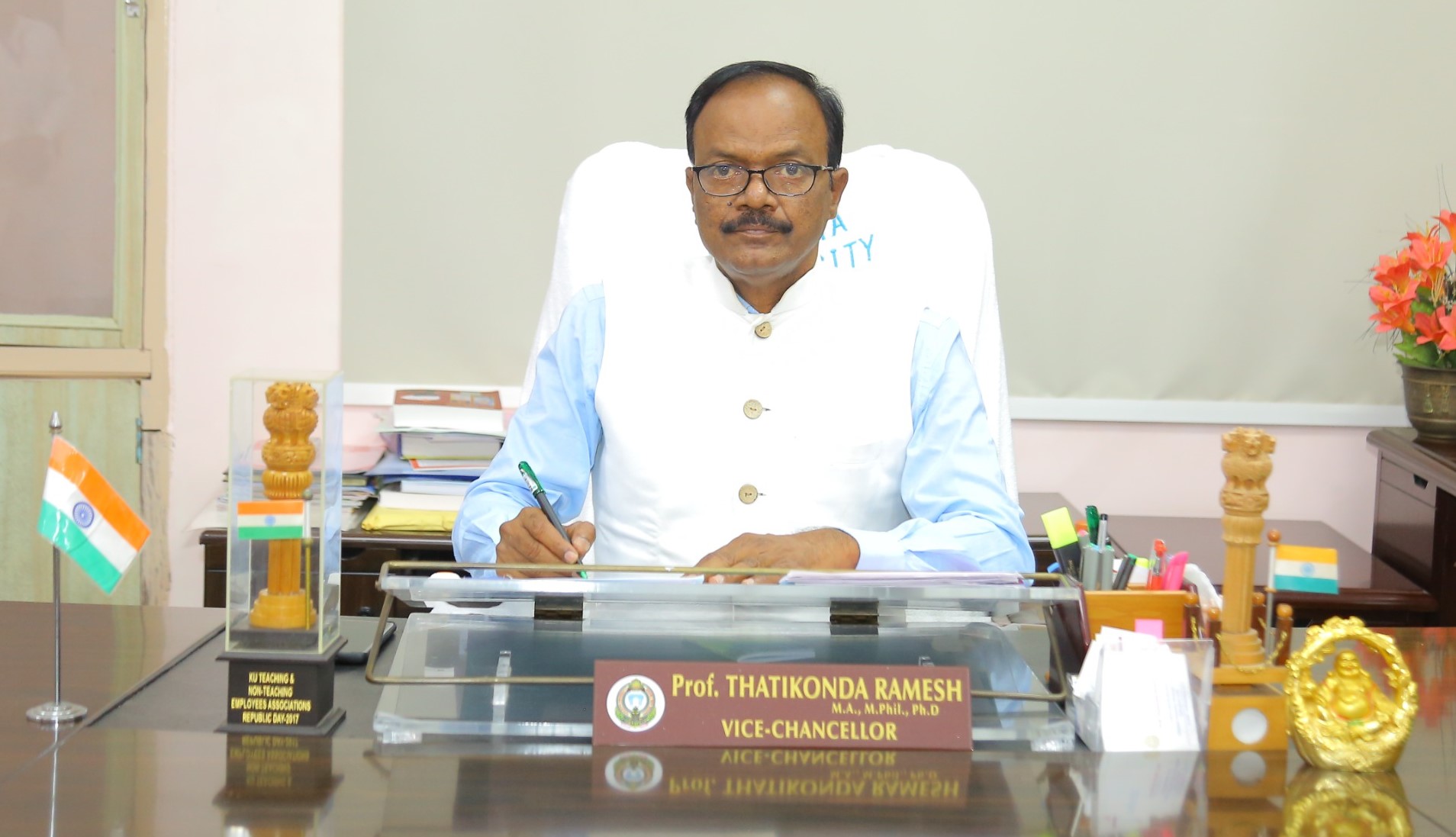 Prof. T. Ramesh
Vice-Chancellor

Indian constitution envisages the values of freedom, equality and fraternity. In order to realise these values, education has to play a constructive role. There should be freedom and equality in education. Education should be a means for freedom and equality. Distance Education has emerged from this concept so as to provide freedom and equality in learning process. Hence, the system has emerged as an important branch of education with sprouting of self motivated students.
In order to bring education to the doorsteps of those who were deprived of educational opportunities because of the limitations of time, place and space in conventional system, Kakatiya University established School of Distance Learning and Continuing Education (SDLCE) in the year 1989. The School of Distance Learning and Constinuing Education is imparting knowledge and suitable skills through distance mode with the conviction of realising constitutional objectives. The School has been in forefront of higher education with a commitment to accomplish its goals of imparting quality education in our State.
Integration of various teaching technologies along with the traditional teaching methods and with the objective of 'student-centered' learning the school provides equal educational opportunities through distance mode for a large section of the population, including those in employment, house-wives and youth who wish to upgrade their educationalqualifications. In the recent period, the University Grants Commission - Distance Education Bureau (UCG - DEB) has initiated several changes in the ODL system throughout the country to enhance the quality of education and streamline the system. I hope these measure will lead to new developments, add new courses and advanced technologies in imparting open and distance learning to meet the dynamic changes of our country.
I appeal the students to actively participate in the learning process and enrich their knowledge and stand equal to their counterparts in the Conventional University in all aspects.
With best wishes